Welcome to Our Lady of Lou
rdes Religious Education
Mission Statement
As stewards of all that God has given us, the Parish Family of Our Lady of Lourdes serves and ministers to all who come to this place.  Regardless of a person's history, ethnicity, gender, orientation, age or race, we commit ourselves to open wide the doors of our Parish to provide a place of welcome and hospitality.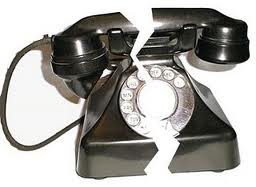 FYI
To reach Religious Education please call:
631-661-3224 x3
Christmas at Outreach
This year, because of COVID-19, we will be doing Christmas a little differently. We
want to make sure that everyone is safe so we are asking for donations of gift cards that
will be given to the families we are assisting. The families will be able to use them for
gifts for Christmas. Since they will need them earlier in order to have time to use them
before Christmas, we are asking that any donations of gift cards be brought in by
December 10th.
We are requesting gift cards from Target, Walmart, Amazon, Kohl's, Macy's and Old Navy.
Thank you for all the support that you have given to Outreach during this year that has been difficult
for many.
Confirmation 2020
On Wednesday, November 4, Friday, November 6 and Friday, November 13 the Sacrament of Confirmation was administered by Fr. Brian in our Parish. In the midst of this pandemic, nine classes of grade 9 students were confirmed. They are sent forth now to live out their Catholic faith with even greater enthusiasm and conviction.
In accordance with the Diocese of Rockville Centre guidelines and New York State guidelines regarding
COVID safety precautions, we mandated masks be worn by all present and social distancing norms were
followed.
Please pray for our Confirmation Candidates as they embrace this very important commitment in their faith journey and that they will continue to be strengthened, loved and supported by YOU… their Parish family

The Religious Education Calendar and Website are now updated, please note not all dates available at this time continue to check the website and calendar for updates.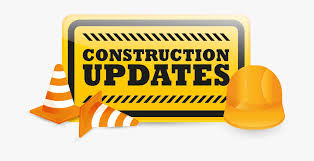 OUR RELIGIOUS ED PLAN is to move forward with hope and new possibilities in a safe environment for all in accordance with the Diocese of Rockville Centre COVID guidelines and New York State COVID guidelines in place.
Our Religious Ed Website / Calendar will have GRADE LEVEL DATES /TIMES, ETC. coming soon
Please note specific information regarding  GRADE LEVEL CLASSES, ETC.will be explained at designated Grade Level Parent Meetings and through emails.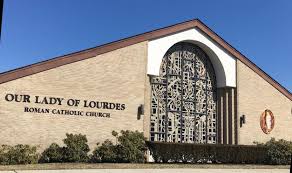 IMPORTANT MESSAGE FROM FR. BRIAN:
Our Lady of Lourdes is open for Sunday Mass and Daily Mass  schedule will be (including Live Stream):
Saturday

4:00pm–4:45pm :: CONFESSIONS
5:00pm :: MASS
Sunday

8:00am :: MASS
9:30am :: MASS
11:00am :: MASS
12:30pm :: MASS
6:00pm :: MASS
Monday – Saturday… 8:30am MASS
There are some GUIDELINES that we need to follow.
Seating capacity is limited to 25% of the building's seating capacity. We will be opening the All-Purpose Room as well.  Pews will be "roped off."  We ask that people sit at the end of the row only.  Families may sit together!  By sitting at the end of the aisle, we can easily maintain the 6-ft. "social distancing."
Every person over the age of two (2) MUST wear a mask (unless the individual has breathing issues).  Any homemade mask is fine, just as long as the mask or scarf covers the nose and mouth.  There is no need to wear gloves.  The Center for Disease Control recommends gloves only when cleaning and when caring for the sick.
There will no hymnals or missalettes for the near future.
There will be NO holy water in the fonts BUT you can obtain holy water from the Holy Water dispenser/tank in the main vestibule.
There will be NO Sign of Peace.
There will be NO Offertory Procession with the gifts.
 

 
PARISH OUTREACH
 Pantry Needs:
Soap,Toilet Paper, Shampoo, Coffee, Rice-A-Roni, Juice
 
Rite of Christian Initiation for Adults
What's it all about?
IF you are an adult AND
…you were never Baptized
…you were Baptized in another faith and would like to become a baptized Catholic
…you never received Holy Communion (Eucharist)
…you never received your Confirmation
…Come join us!!
For further information email RCIA @ollchurch.org or call the Parish Office at 631-661-3224,option 1 and we would be happy to help you.
Please click VIRTUS link to register or for a list of sessions