Welcome to Our Lady of Lourdes Religious Education
Mission Statement
As stewards of all that God has given us, the Parish Family of Our Lady of Lourdes serves and ministers to all who come to this place.  Regardless of a person's history, ethnicity, gender, orientation, age or race, we commit ourselves to open wide the doors of our Parish to provide a place of welcome and hospitality.

OUR WEBSITE AND CALENDAR ARE UNDER CONSTRUCTION !!!
Please check back August 1st

     

PASTORAL FORMATION FOR ADULT CATHOLICS
The Diocese of Rockville Centre School of Missionary Disciples is a two year process of personal, intellectual, spiritual growth that offers an exciting, integrated approach to discipleship, instruction, prayer, faith sharing, and development of leadership skills.
Are you interested in:
expanding and deepening your knowledge of the Catholic Faith and Holy Scripture.

deepening your understanding of the teachings of the Catholic Church and discovering how they connect to your life and the world today.
For more information, contact MariaElena Barbieri at 516-678-5800 x540 or
via email at mbarbieri@drvc.org or visit our website www.drvc-faith.org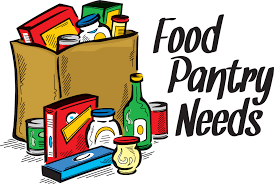 PARISH OUTREACH
"UN FOOD" Pantry Needs:
Laundry detergent, Personal care products, soap, toilet paper, toothpaste
 
Rite of Christian Initiation for Adults
What's it all about?
IF you are an adult AND
…you were never Baptized
…you were Baptized in another faith and would like to become a baptized Catholic
…you never received Holy Communion (Eucharist)
…you never received your Confirmation
…Come join us!!
For further information email RCIA @ollchurch.org or call the Parish Office at 631-661-3224,option 1 and we would be happy to help you.
Please click VIRTUS link to register or for a list of sessions