Welcome to Our Lady of Lourdes Religious Education
Mission Statement
As stewards of all that God has given us, the Parish Family of Our Lady of Lourdes serves and ministers to all who come to this place.  Regardless of a person's history, ethnicity, gender, orientation, age or race, we commit ourselves to open wide the doors of our Parish to provide a place of welcome and hospitality.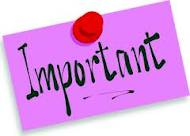 RELIGIOUS EDUCATION SPECIAL ANNOUNCEMENT
FRIDAY AUGUST 3, 2018
It is with great sadness that the closing of Our Lady of Lourdes Elementary School was announced today. Please be assured that Our Lady of Lourdes Religious Education will continue in the school building.
Thank you S Diane & S Nancy
 
WEBSITE UNDER CONSTRUCTION
Please check back in August
(PLEASE DO NOT PRINT ANY CALENDAR PAGES AS THE CALENDAR HAS NOT BEEN UPDATED FOR 2018/2019)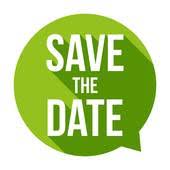 PEP 1 REGISTRATION AND INFORMATION MEETING
If you have a child entering first grade in public school, your child should be registered for our "PEP 1" Religious Education Program. The first year program is required for participation in First Eucharist. It introduces the children to a basic understanding of the loving presence of God, the person of Jesus, conscience formation and the importance of community worship.
Choose one:
MONDAY,             SEPTEMBER 24        10:30AM or 7:30PM
WEDNESDAY,    SEPTEMBER 26        10:30AM or  7:30PM
The meeting will take approximately 45 minutes.
It will be held in the Parish Center(meeting room opposite the playground)
Please bring your child's**Baptismal Certificate (a copy is acceptable),
and the registration fee (if this is your oldest child) is $210.
(**Baptismal Certificate or copy is needed even if  child was baptized at OLL )
No child will be assigned a room number unless we have a copy of the Baptismal Certificate.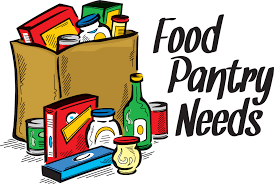 PARISH OUTREACH
 Pantry Needs:
Knorr Sides, Hamburger Helper, Cereal, Pancake Mix / Syrup
FORMED … is a Catholic online site that allows us to access and view a wide variety of Catholic downloadable e-books, movies, talks, documentaries and many other programs, in your home. They also have a special children's section … and ALL this is available 24/7.
FORMED … is for you. Are you looking to be inspired, deepen your faith, learn more about your faith, and be better able to share with others?
FORMED … is FREE because OLL applied and received a scholarship, and we paid the balance of $600 FOR ONE YEAR.
FORMED … is for all OLL parishioners, along with other parishes in the Diocese of Rockville Centre … a great resource for DRAMATIC MISSIONARY GROWTH.
FORMED … it's EASY and FREE to Register! Click on this link:  ollchurch.formed.org. Click "Register" and enter your name, email address and "your" desired password. You're all ready to access the inspiring and engaging content on FORMED!
We recommend you start with: Presence: The Mystery of the Eucharist.
 
Rite of Christian Initiation for Adults
What's it all about?
IF you are an adult AND
…you were never Baptized
…you were Baptized in another faith and would like to become a baptized Catholic
…you never received Holy Communion (Eucharist)
…you never received your Confirmation
…Come join us!!
For further information email RCIA @ollchurch.org or call the Parish Office at 631-661-3224,option 1 and we would be happy to help you.
Please click VIRTUS link to register or for a list of sessions