Welcome to Our Lady of Lourdes Religious Education
Mission Statement
As stewards of all that God has given us, the Parish Family of Our Lady of Lourdes serves and ministers to all who come to this place.  Regardless of a person's history, ethnicity, gender, orientation, age or race, we commit ourselves to open wide the doors of our Parish to provide a place of welcome and hospitality.
 

Advent 2016 at Our Lady of Lourdes
Saturday,  Dec. 3   Following the 5pm Mass
Lighting of the Christmas Tree
Tuesday,  Dec. 6      7:30pm Church
Advent Stations
Tuesday, Dec. 13    7:30pm Parish Center
Mary Visits Her Cousin, Elizabeth
An Advent Evening of Reflection
Sunday, Dec. 18     4:00pm Church
Lessons and Carols
READY THE WAY
COME BE A PART OF "THE SIX"…  SUNDAY 6:00PM MASS
All Grade 6/7/8 and their FAMILIES  in our Parish
 Please join "THE SIX" with your grade…
 2nd Sunday of Advent…
Dec. 4..Grade 7…

The message of John the Baptist has a lot to offer many of us!
 3rd Sunday of Advent…
Dec. 11…Grade 6…

Prepare to be challenged to live your life in a different way!
 4th Sunday of Advent…
Dec. 18….Grade 5…

Discover the unexpected ways of God!
COME AND BE A LECTOR / GREETER/ USHER/ Participate in the Presentation of the Gifts.
We ask that you please bring an "un-food" item such as soap, shampoo, Kleenex, paper towels, etc, for the OLL pantry.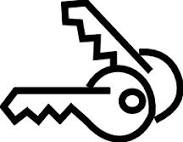 SPECIAL KEYS
Religious Education Kindergarten Program !!!
We started this program a few years ago…and have expanded it so that we have a session each month:
January 13- February 10-  March 10
April 7 – May 12 – June 2
We meet in the Church at 4:30pm on Friday…and the program lasts about 40 minutes. Come and see what wonderful opportunities we have for your kindergarten children to learn about their faith!
E-mail to register: sdiane@ollchurch.org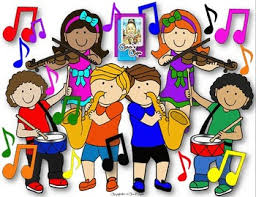 ATTENTION ALL CHILDREN AND TEENS
You are invited to be a part of the
Youth Music Ministry
at Our Lady of Lourdes Church
the youth choirs meet every Sunday at the
9:30am Mass
Rehearsal after Mass each week in the Parish Center)
or the
6:00pm Mass
(Rehearsals will be in the church weekly at 5:00pm prior to the 6:00pm Mass)
For further information contact: Ms. AnnMarie Buonaspina, Youth Music Ministry Director   
annmarie@ollchurch.org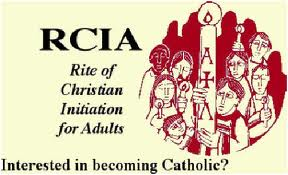 Rite of Christian Initiation for Adults
What's it all about?
IF you are an adult AND
…you were never Baptized
…you were Baptized in another faith and would like to become a baptized Catholic
…you never received Holy Communion (Eucharist)
…you never received your Confirmation
…Come join us!!
For further information email RCIA @ollchurch.org or call the Parish Office at 631-661-3224,option 1 and we would be happy to help you.
Jubilee Year of Mercy
You are the visible face of the invisible Father,

of the God who manifests his power above all by forgiveness and mercy
Our Parish Spiritual Work of Mercy for this month is
Counsel the Doubtful
Comfort the Sorrowful
I pray that you feel God's hand
on your back gently guiding you.
And if it happens to lead you to have
coffee with me… that's great, too!
Please click VIRTUS link to register or for a list of sessions