Welcome to Our Lady of Lourdes Religious Education
Mission Statement
As stewards of all that God has given us, the Parish Family of Our Lady of Lourdes serves and ministers to all who come to this place.  Regardless of a person's history, ethnicity, gender, orientation, age or race, we commit ourselves to open wide the doors of our Parish to provide a place of welcome and hospitality.
IMPORTANT REMINDERS
TODAY TUESDAY OCT. 17…

Confirmation Practice for Session"A"
MANDATORY ATTENDANCE for  CONFIRMATION PRACTICE
ROOMS 13, 15, 16, 17, SATURDAY CLASS, and Former GR 8 OLL School
6:00pm…Candidate only… meet in the SCHOOL LOBBY
7:15pm…*Sponsors are asked to go DIRECTLY to the Candidates classroom
THIS THURSDAY OCT. 19

GRADE 6 PARENT MEETING
10:30AM OR 7:30PM…PARISH CENTER
A REQUIRED MEETING with our Pastor Fr. Brian
THIS THURSDAY OCT. 19

PEP 2 CLASSES CANCELLED
NEXT CLASS WILL BE THURSDAY NOV. 2
Please read Chapters 8 & 9 with your child.
Sorry for the inconvenience.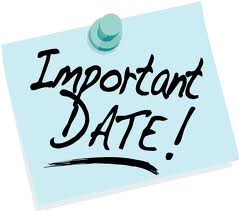 CATHOLIC HIGH SCHOOL
The Catholic High School Entrance Exam is scheduled for Saturday, October 28, 2017.
Applications for the Catholic High School entrance exam are available at the Religious Education Office and the OLL School Office.
Please see the bulletin for a complete list of Catholic High School Open Houses
If you have any questions, please call the Religious Ed Office 661-5440 x3 or
the OLL School office 587-7200 x2
Attention All Children and Teens…
Come join our Music Ministry, as you praise God with music!
You are invited to be a part of  the Youth Music Ministry at Our Lady of Lourdes
The Children's Youth Choir sings every Sunday at the 9:30am Mass
Rehearsal is after Mass each week
The Teen Youth Choir sings at the 6:00pm Mass
Rehearsals will be in the Church weekly at 5:00pm, prior to the 6:00pm Mass
For more information, contact Ms. AnnMarie Buonaspina, Director of Youth Music Ministry annmarie@ollchurch.org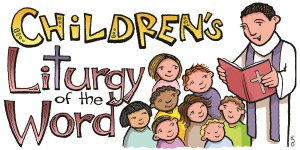 CHILDREN'S LITURGY 
All children from 4 years old  up to 4th grade are invited to join us each Sunday to hear and learn about the scripture readings of the day.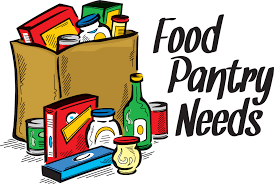 PARISH OUTREACH
"UN FOOD" Pantry Needs:
Laundry detergent, Personal care products, soap, toilet paper, toothpaste
 
Rite of Christian Initiation for Adults
What's it all about?
IF you are an adult AND
…you were never Baptized
…you were Baptized in another faith and would like to become a baptized Catholic
…you never received Holy Communion (Eucharist)
…you never received your Confirmation
…Come join us!!
For further information email RCIA @ollchurch.org or call the Parish Office at 631-661-3224,option 1 and we would be happy to help you.
Please click VIRTUS link to register or for a list of sessions